The first and only trout fishing book of its kind....

Map Guide to Improved Trout Waters
of Wisconsin...now in its

second edition

.

Once a stream has been restored, it typically holds 40-60% more trout.

You've paid

for these hot spots with your trout stamp dollars. Shouldn't you know where they are?

If you fish Wisconsin trout streams, you

need

this book! Here's why: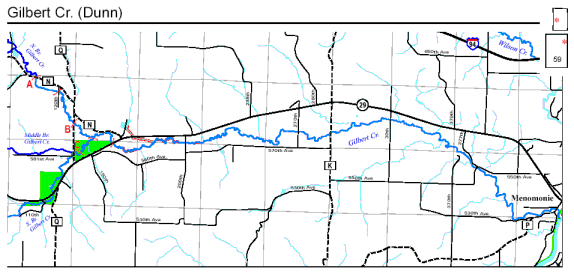 Full-sized, color maps are organized by county:
Notice that the above map shows

all

of Gilbert Creek, not just the improved sites on the far left. Most maps in the book are like this, so you not only get a book showing improved sites, but a book that shows your

other

favorite fishing spots on most of Wisconsin's top trout streams.
128 pages of maps show the restored sections of about 300 trout streams.
Handy icons help you find streams on your other maps:
Red

asterisks locate each stream within its given county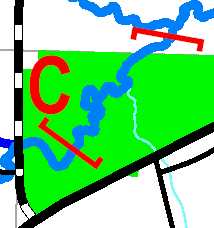 Brackets show exactly where stream work has been done: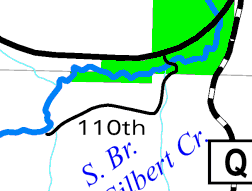 Learn important details about each improvement site:

Each lettered site displays key information about the improvements done:
IMPROVEMENTS:

Find out what you can expect before stepping into the water. Half-logs? Wing dams? Lunker structures? They're all listed.

YEAR:

The year the work was done.

FUNDING:

See which government entity or organization did the improvement work.

GPS:

Finally, we've included the GPS coordinates of each site's midpoint.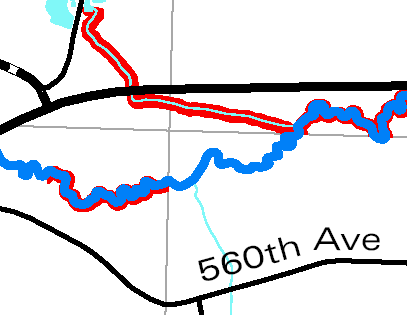 Fishing easements are also shown:
Lands under easement to the WDNR are shown in easy-to-see

red

. Easements given to Trout Unlimited, counties, and others are also listed.
Sometimes easement lands are poorly marked. With this book, you'll know exactly where they are.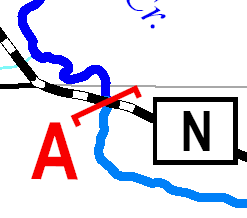 Class I, II, and III waters appear in shades of blue: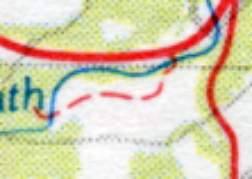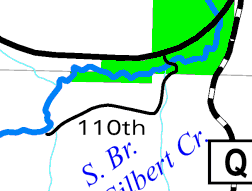 You'll really like this...our book shows trout streams

and

feeders in greater detail than other books.

The Delorme

Gazetteer

(above left) doesn't have the detail that our book has (above right):
ORDER TODAY!

$34.50

Map Guide to Improved Trout Waters of WI, 2nd Ed.




+ 4.50

shipping & handling
$39.00 TOTAL for non-Wisconsin purchasers

(includes a free Driftless Area trout fly!)




Wisconsin residents:

add $2.15 WI sales tax = $41.15 total.

By personal check...
Send your name, address, and check or money order payable to:

Where Am I Publications, Inc.
4514 Elgar Lane
Madison, WI 53704


By credit card...
You can call us with your Visa or MasterCard number and your order will be processed over secure SSL connections. Call (608) 692-6914.

On Amazon.com...

At a retailer near you...
Select retailers in Wisconsin and Illinois carry

Map Guide to Improved Trout Waters of Wisconsin

. Check the "retailer" page for a store near you.